Hosting, Maintenance, and Support
Your website is one of your most important assets and needs to keep up with the evolution of your organization, but there's more to running a website than just hosting.
Looking for information on hosting, website maintenance, or getting a little extra help and support? You're in the right place.
Do you need a host for your website?
Thanks to our 15+ years of experience with clients, we can recommend secure, reliable, and trustworthy providers to host your website in Canada or abroad. We will help ensure that your hosting account has sufficient CPU, RAM, bandwidth, and disk space to handle your website's resource utilization and traffic.
What is hosting?
Your website needs to ''live'' somewhere which means that there is a computer somewhere, called a host, that holds the data and files that make up your website.
How does hosting a site with U7 work?
Costs for hosting are considered a third-party service and are handled by our clients, as we prefer they maintain ownership of the account. We've learned that this is the most seamless way to handle hosting.
If you need help, our experts will coordinate with your hosting provider on your behalf to make sure you get the support you need, and the answers to any questions.
What technologies do we work with?

Wait! There's most to running a website than hosting.
Get the U7 Solutions maintenance plan
Let our experts run website and plugin updates, take responsibility for security, and make sure your site is healthy and operating smoothly. Basically, we'll handle the technology while you focus on your core business.
What's included in the plan?
1. Security
We take responsibility for your website's security by updating all security patches as they are released, securing your web forms with spam protection, and applying our tried and tested security best practices to your website and server.
2. Updates
Each month, we will apply all newly released updates to your plugins, themes, and platform, and review the status and renewals of your third-party tools such as your SSL certificate, domain name, premium licenses, and more.
3. Health check
Every month, we run your website through our health confirmation checklist, run a performance diagnostics test, and confirm your website is still indexed on Google. Any issues we discover are reported to you immediately with our recommendations.
Why should you trust us with your website?
Sometimes, it's not always about price, but rather about trust. Although this technology, it's a people-based service. Our efforts to maintain and support your website are done by our experts. We only use automation where it makes sense, but most of our work is done manually as we use our best judgement when working on client websites. We understand that your website is your business' online presence and is crucial to your operations and marketing. Ultimately, your success is our success.
Since 2007, we have serviced hundreds of clients and have active partnerships with agencies across the city who trust us as their internal web development team. We adopt a philosophy of continuous improvement and this holds true for all our services including hosting, maintenance, and support best practices. We pride ourselves in providing high value at affordable rates.
Beyond website hosting, maintenance, and support, we specialize in website design, application & web development, custom portals, and digital marketing and can assist you and your team with any services that may be complementary to your efforts.
Get support for your website today from a team of qualified experts
Your website is critical to your corporate image, customer acquisition, and lead conversion. We will make sure you have the support you need when you need it to ensure your website is always putting its best foot forward.
We can provide web support through our pay-as-you-go system based on actual hours at a discounted rate, or with quotes for fixed price jobs, or through a prepaid bank of hours that never expire.
What our happy clients are saying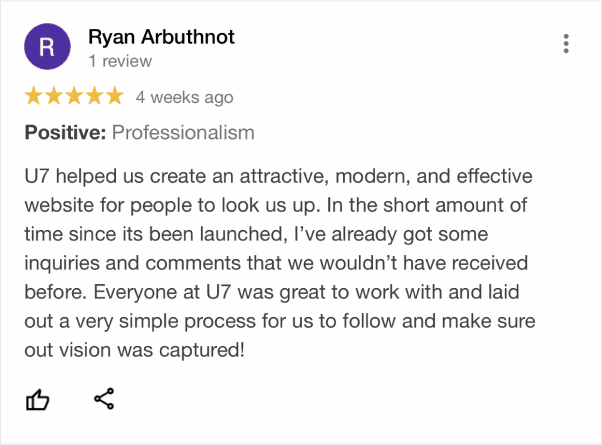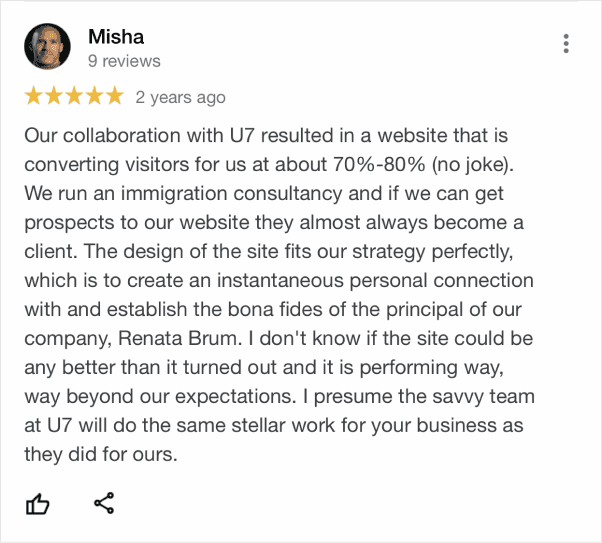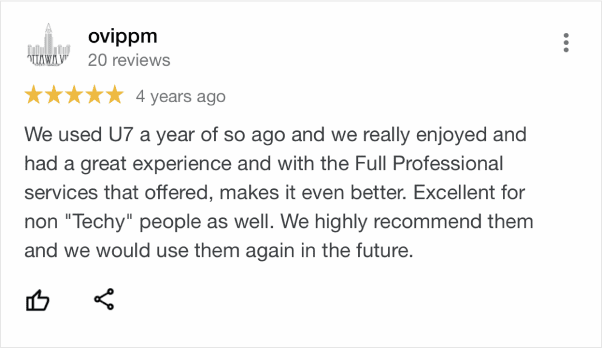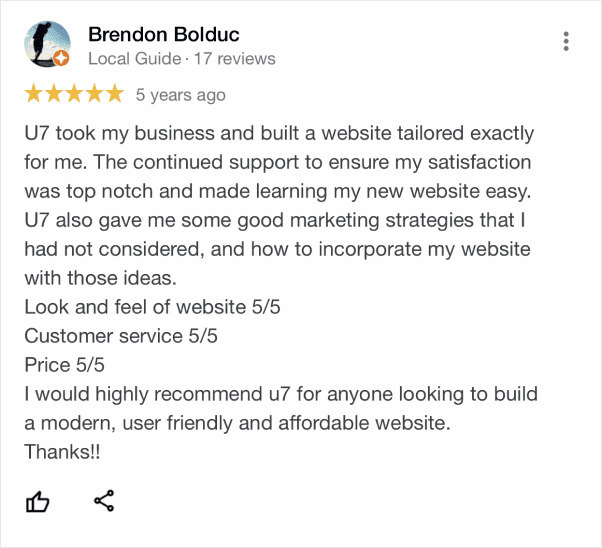 Thinking about working with us or purchasing a maintenance plan for your website?
Don't worry, we're here to walk you through it! Book a virtual meeting or fill out our contact form and our Marketing Manager will get back to you as soon as possible.