Custom portals, websites and marketing plans tailored to your unique goals and needs
Custom portals
If you're looking to manage registrations and bookings, automate payments, or feature catered information to your users, we can help bring that functionality to life. Our company was built on creating custom portals that provide tailored experiences for web users.
Websites
Whether you have a clear vision of your website needs or require strategic insight, our website project plans are completely customized. Our range of experts ensure that we factor in the importance of architecture, project management, copywriting, design, SEO, and overall web best practices, taking a holistic approach to achieving an attractive and effective website.
Digital marketing
Looking to spend more time on your mission and business and less time on social media, paid ads, SEO, email marketing, branding and analytics? We'll help capture the essence of your services or products, develop strategies that fall in line with your company brand and vision, and most importantly - execute the work!
Are you looking for a team that can strategize and execute a plan for your online presence?
You're a business, non-profit, or service provider. Your mission and success are directly tied to your online presence.
You want to...
Establish your online presence
Grow your audience
Build a stronger brand
Get more clients through the door
Whatever your goals are, we'll develop a strategy that gets you there AND implement the work.
You'll gain access to a range of experts in the web and digital marketing space that can provide the technical direction and support you need to meet your goals.
Book a Consultation
Need to build an online tool or platform that doesn't exist yet? We can help.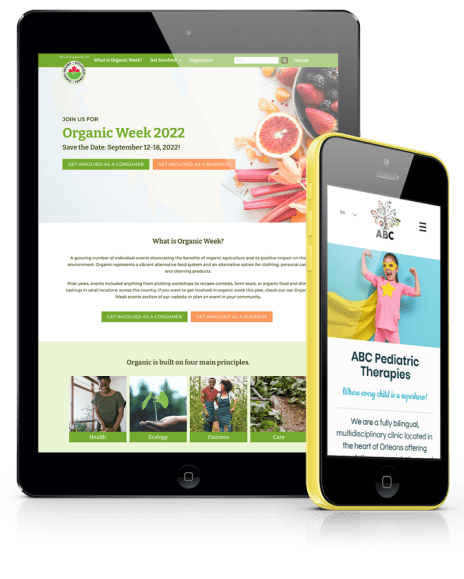 We've provided over 400 clients with the experts, direction, and support they needed to build a strong online presence
"We really felt like they were letting us develop and express our ideas and needs while guiding us and giving us their best recommendations with their expertise. We have had already plenty of good reviews in regards to our website from internal employees and external clients. The final result exceeded our initial expectations. The team is truly wonderful and very easy to work with."
Pamela Charbonneau, Potvin Construction

"From the beginning of our partnership, U7 Solutions has represented our company and brand seamlessly, acting as an extension of our organization. They have established our strategy, expanded our social media presence across multiple platforms and continue to bringing fresh ideas to the table. The U7 team is very responsive, eager to assist and always delivers a high level of professionalism. Their expertise and recommendations have been paramount in helping us deliver engaging graphics and captions with consistency – saving us time and resources so that we may continue to focus our efforts on growing our business and serving our clients."
Kristin Partridge, JRP Benefits

Work with a tech-savvy team who will keep your projects on track, get your brand noticed, and deliver great experiences for your audience.
Ready to make a change?
Work with a tech-savvy team who will keep your projects on track, get your brand noticed, and deliver great experiences for your audience.