U7 Solutions is a website design and digital marketing company in Ottawa. We help small and medium businesses thrive online with strategic websites and digital presence.
We'll design and build the digital space your brand needs to service your clientèle and attract new prospects. Our multi-disciplinary team will ensure a secure, modern, and user-focused experience.
Project Research
SEO
Copywriting
Accessibility
UI/UX Design
Custom Portals
Development
Secure Hosting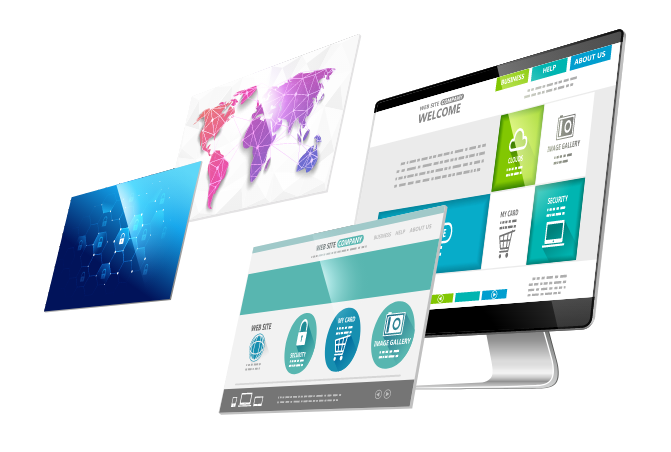 Our Work
Over the last 11 years, we have provided services to 256 client websites. Many clients bring their existing websites to us for help or bring us in for consulting services, but 125 of them were designed, built, and launched by us!
Whether you need help with your business identity, increasing leads, or conversions - we're your partner in identifying what works and what doesn't and implementing solutions.
Brand Strategy
SEO
Paid Advertising
Email Marketing
Social Media
Analytics
What our clients are saying...
In setting up our new site U7 Solutions worked through a number of difficult technical issues to create a great looking highly functional site for us. What helps distinguish Jayson and his team is their dedication to customer service, their easy working style and ability to get the job done.

U7 Solutions is a great company for smaller businesses who may not have the budgets and staff to manage websites. Fair prices, great support and always a friendly demeanor.

Jayson Peltzer and his amazing social media team provided a fun and exciting solution to a stagnant turn in our business. I really thought that I could do the social media aspect of East Coast Limos by myself but unfortunately I was wrong. I knew that I needed help to grow my business and with an open mind, I contacted Jayson and explained my goals in fine detail. We had a few amazing brainstorming sessions and Jayson and his team laid out a perfect campaign strategy for East Coast Limos. 37 days after we implemented this campaign, our client 'Request for Quotes' rose 25%. The U7 team worked on the initial strategy then provided guidance to me and my staff during the whole social media campaign process. After a very successful campaign, they coached me and my team member on the intricacies of social media marketing. Now our team can do the social media by ourselves, with U7's support of course! We have worked with U7 for 3 years and through their guidance and support our start-up business has evolved into a very success growing business! U7 has always been there for East Coast Limos with their prompt and professional support. My team and I highly recommend them to guide you through slow growth periods.