We're always looking for talented and creative people to join our team.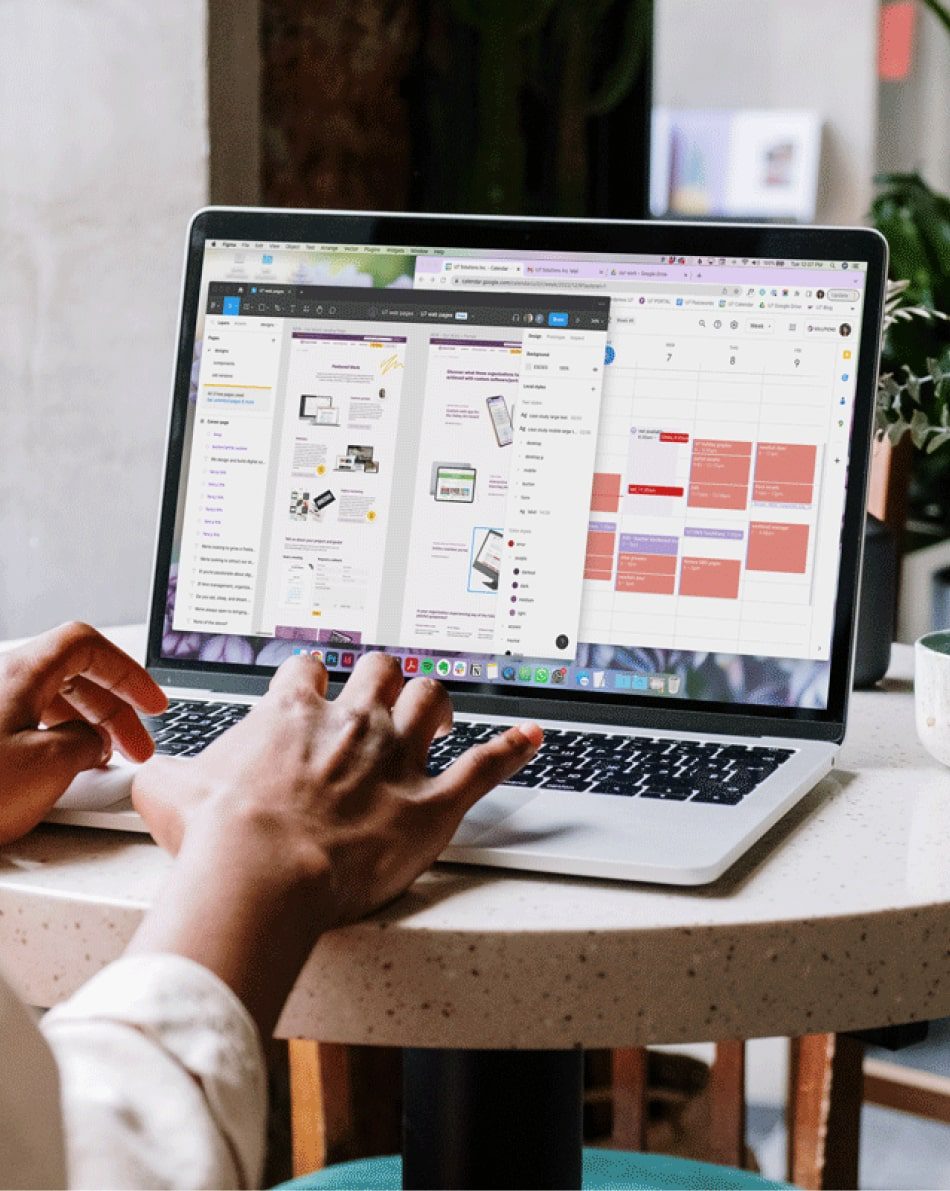 Remote-by-default... forever
Since 2007, we have trusted our experts do their work where they want to. We collaborate through virtual meetings and encourage our team to utilize co-working spaces or socialize outside of work if they choose – but we'll never require a daily commute.
We hire based on skill rather than location. With team members from all around the world, we know that our diverse backgrounds are our strength.
Our experts work in an environment where innovation is encouraged, knowledge is constantly gained, and sharing is mandatory. We love to learn from each other.
What do you get if work with us?
Fully remote work environment 🌎
We'll never ask you to come to an office
Work life balance ⏰
If you attend meetings and meet deadlines, we're happy
35+ talented new friends 👩🏻‍💻
Do we really need to explain this one?
Dental/medical benefits plans available 🦷
For employees who work at least 25 hours/week
Engaging and challenging projects 💼
Clients range from many industries with unique problems to solve
An open mind for your innovative ideas 💡
You'll never hear us say "we've always done it that way"
A fun and supportive team/environment 💜
We only hire positive, collaborative, open minded individuals
Annual performance reviews and raises 💸
We provide cost of living raises and additional compensation for those who work hard
Current job opportunities
Do you eat, sleep, and dream in code? We are always searching for developers who can turn our visions into reality.
If time management, organization, and client relations are your specialty, you could be the PM we're looking for! Experience with web projects ideal.
Digital sales consultants
We're looking to attract our ideal clients accross Canada, with the help of commission-based digital sales consultants.
If you're passionate about digital marketing, including analytics, SEO, advertising, social media, and email marketing - you may be the perfect fit for mighty team.
Freelance graphic designers
We're looking to grow a freelance team of designers looking for occasional work, who are passionate about delivering great user experience and on-brand visuals.
We're always open to bringing new talent to the team. Let's chat about what you can do!
We help our clients build a stronger presence online with custom portals, websites and marketing plans.