A website is one of the most important digital assets you can own, so it is essential that you consistently optimize it.
WordPress makes it easy to manage your website, as you can download various plugins with automated optimization features that boost page load speeds, functionality, search engine performance, and security. 
If you have a WordPress website and are looking to take the guess work out of web maintenance, here are three plugins you should start using today:
1. Yoast SEO : Optimize SEO performance
Yoast SEO allows you to optimize your WordPress website for search engines. The plugin lets you easily add SEO titles and descriptions to all posts and pages on your website.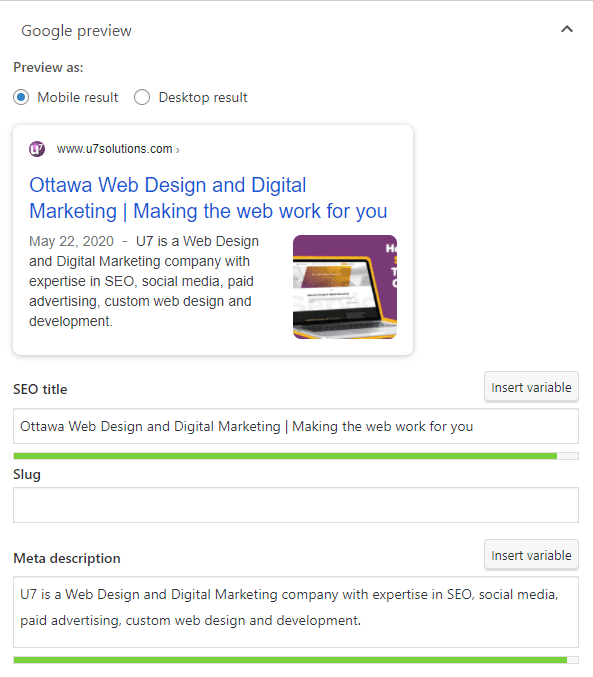 As you populate SEO info, the plugin offers live recommendations within the SEO analysis section, guiding you in optimizing your website to its fullest potential.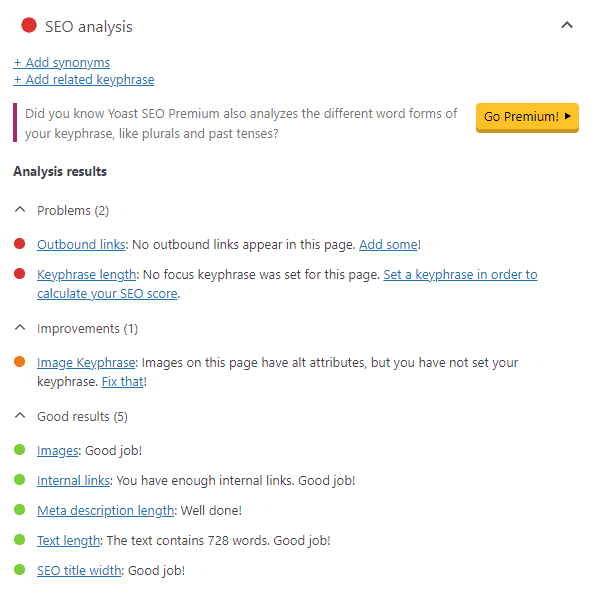 Some areas the plugin helps you with consist of character count, keyword/key phrase density, internal links, images, and more.  
Yoast SEO automatically generates an XML sitemap for all your website content, which makes it easier for search engines to crawl your website. This allows Google to properly index your website, which basically means that it communicates with Google and tells the search engine about the content on your website.
Plugin Highlights
2. Smush : Improve page load speeds
Images are crucial for engaging web design. However, high quality images can eat up a ton of storage on your server, which can heavily impact your site's overall load speed. This can be damaging to your website's user experience, and also harmful toward your search engine ranking, as search engines might penalize you if your site has slow page speeds. 
One way to resolve this is to manually compress each and every image on your website, which  can be very time-consuming. 
To avoid storage and page load issue, we recommend you download Smush. 
This plugin compresses and optimizes your images automatically, which gives you the freedom to post numerous images across your website while keeping your load times speedy. It also detects and alerts you when there are images on your website that should be compressed.
Plugin Highlights
3. Contact Form 7 : Build secure and professional contact forms
One of the easiest and fastest ways to have users contact you on a website is through a contact form. 
When building WordPress websites for our clients, including our own, we always use Contact Form 7 to build contact forms.
Contact Form 7 can manage multiple contact forms, plus you can customize the form and the mail contents flexibly with simple markup. The form supports Ajax-powered submitting, CAPTCHA, and Akismet spam filtering, so that you can keep your website secure and avoid unsolicited communications from bots. 
Contact 7 allows you to easily build custom forms to connect with your users and enhance your communications with users.
Plugin Highlights
There are many things to consider when it comes to designing and maintaining a WordPress website. WordPress' plugins are easy and reliable tools when it comes to enhancing your website's performance, functionality, and security.
We all know when it comes to website design, you're never really finished. 
There are always more people to reach, more services to promote, and new messaging to get out into the world. That's why it's vital to check in with your business and your website at least once a year, and identify if you are doing anything that could be hurting your growth. 
We know that most of our clients are not experts in web design – and that's why we're here.
When you work with us, you can free up your time and focus on what you do best – running your business. Let us help with your next web design project!
Book a free consultation with us today, and we'll work with you to identify how we can optimize your website. 
---
Enjoy this article? Don't forget to share.