As of September 2019, Christiano Ronaldo is the most popular person on Instagram. With over 180 million followers, Ronaldo's Instagram game is STRONG.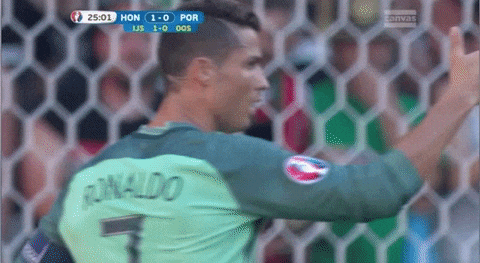 Ronaldo and his PR team have crafted a unique brand for the Juventus F.C. striker, and it's proven to rake in more than just likes! Staying relevant and top of mind with audiences has helped him remain as marketable as he is, raking in 31 million euros every year to play soccer.
Like Ronaldo, you too can benefit from the power of social (maybe on a tad smaller scale). There are numerous benefits of utilizing these platforms to promote your business , but here are my top three reasons why you should up your social game in 2020:
1. Be the narrator of your own story
When you post on social media, you get to choose what you share and how you share it, no matter how intimate or polished you'd like your content to be. You are the BOSS of what gets shared.
The beauty of social is that you don't ALWAYS have to show the more polished and professional side of your business. In fact, posting less polished posts often helps create a more authentic and relatable brand.
Ronaldo does this from time to time. He posts behind the scenes pictures and videos, showing his life outside of soccer. AND GUESS WHICH POSTS DO BETTER? Yup, this low-quality behind-the-scenes post, has on average TWICE as many likes than the other polished versions. This kind of content is less promo-like, and allows people to feel more connected to him in some weird one-sided friendship way.
2. Stay top of mind
Yes, there are tons of posts that are published on social media every day.  To give you some context, 4'500'000 videos are viewed on Youtube every MINUTE. Standing out from the noise never seemed so challenging, so you can see why consistency is so important. It's just a reality that if you aren't consistent with your social media management, your content will get lost. The more you post, the more people are reminded of your brand, business, and goals. PLUS, the more you post, the more social media algorithms typically value your contributions and favour showing your posts. And in general, people are more likely to think of you and your business when an opportunity pops up, because they can remember your posts. If you don't post, people WILL likely forget, or there's a much higher chance.
3. Create a community
It's important to build rapport and establish a COMMUNITY of supporters. Social media is SOCIAL, and you have a unique opportunity to respond to comments on your own posts, and interact on a regular basis. You can even gather important insight from consumers by engaging with them online. Lots of accounts actually ask their followers questions about their product and service launches. You can get consumers involved in the process and make them feel a part of the team. The book called Show Your Work really stresses the importance of this and how people love to build those associations with your work.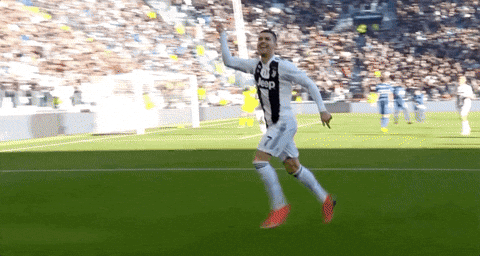 So whether you're trying to promote your personal brand or business, social media platforms are a great tool for content creation and growing your customer base.
Be the Ronaldo of your industry, and stand out from your competitors by getting social.
---
Enjoy this article? Don't forget to share.