Solve your unique challenges with custom software
Tailor your web-based tools to your organization's unique mission. Receive a custom portal proposal with strategy, pricing, and a detailed project plan!
Do these roadblocks sound familiar?
Your CRM or website is not meeting your needs.
You need a BETTER SOLUTION to serve your audience online.
You've been WASTING TIME on repetitive, manual tasks.
You're OVERWHELMED trying to manage member data with emails, documents, and endless versions of spreadsheets.
You need ONE CENTRAL, online space that makes it easy to register new members, share industry news, accept donations, and more.
A custom portal is online website software that allows you to...
Streamline
your workflows and services
Engage
your audience around your mission
Centralize
your member information and resources
Customize
and add features as your organization evolves
Save time
by eliminating duplication of information and manual updates
Future-proof
your operations and initiatives
Serve your target audience with online systems
Whether you're looking to target a narrow or wide audience, your custom portal can be set up with access control and permissions to protect content and enable features.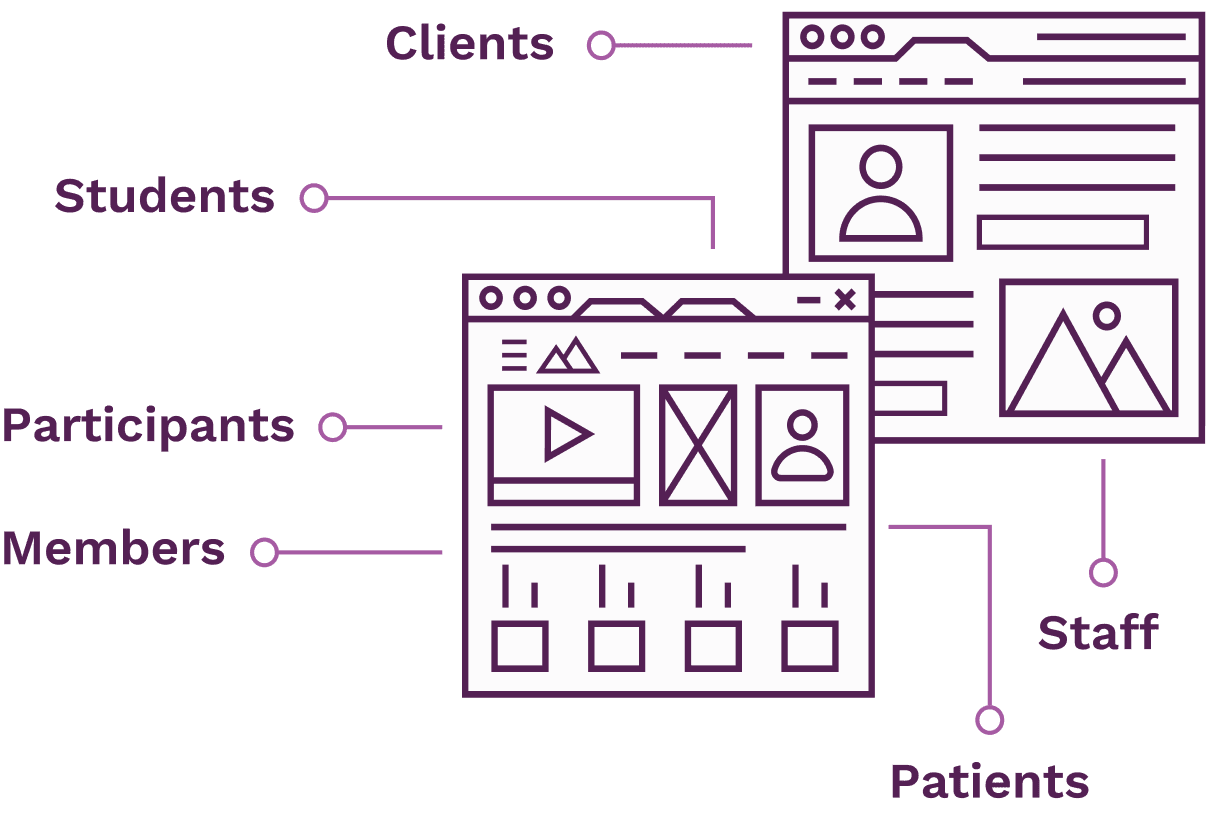 How our clients solved problems for these audiences:
Students:
Helping students learn essential skills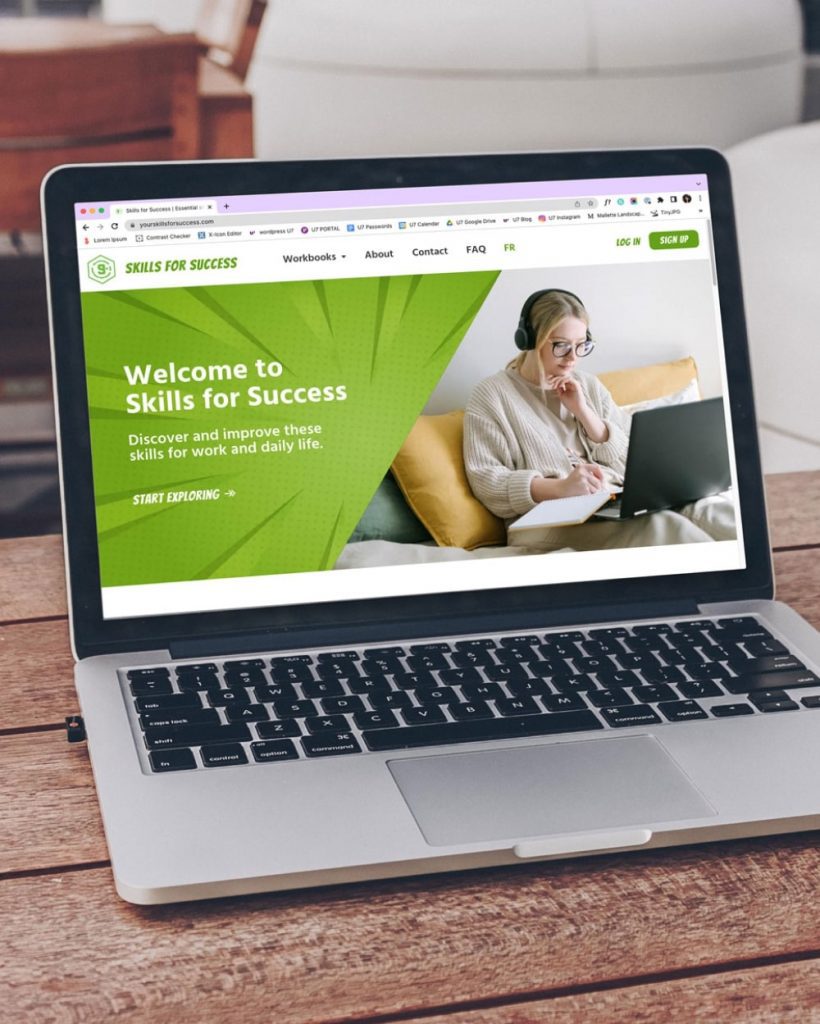 Skills Canada: Essential skills training in an educational portal for
students
Along with their popular national competition that encourages youth to compete in a trade, Skills Canada offers programs that engage youth in career exploration. One of those programs is the Skills for Success Work Ready Youth Program. This program highlights nine essential skills that help youth get a job, progress at their current job and change jobs. Prior to working with U7, the program was delivered with a set of workbooks in a PDF format. Now, there is a digital learning dashboard that allows for interactive questions and answers, a login system, a centralized location for workbooks, a progress bar to track completion of questions, and analytical data tracking.
Members:
Centralizing industry-exclusive information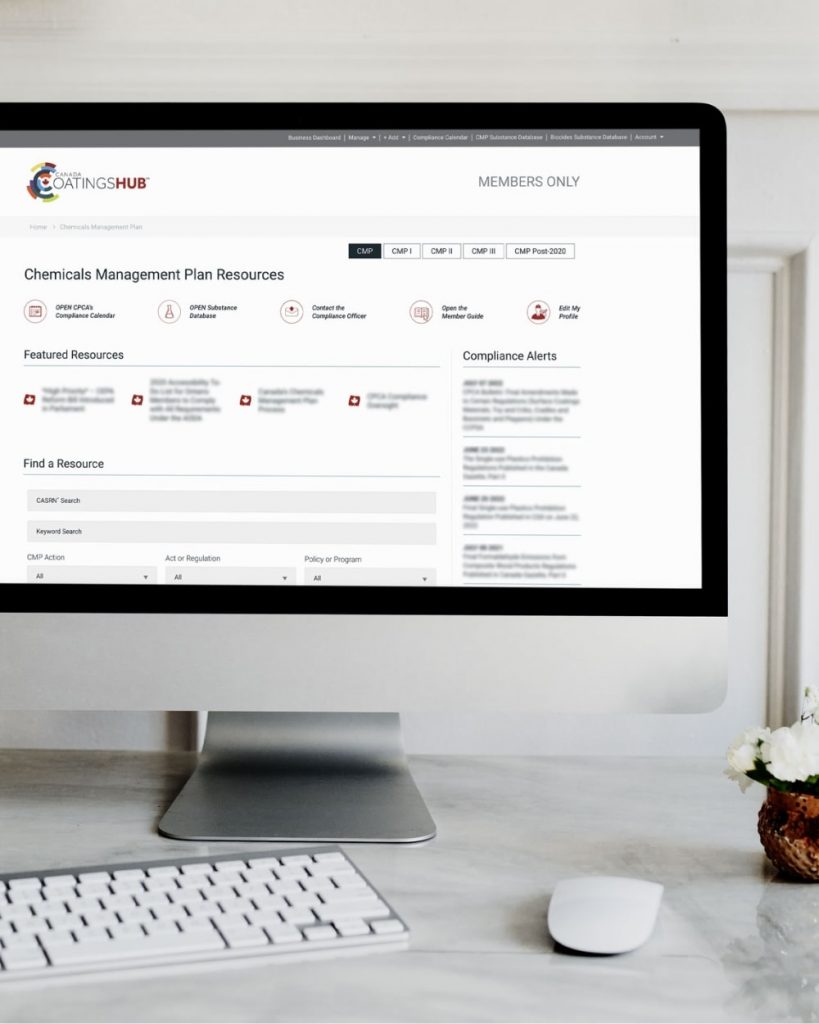 CPCA: Increasing industry compliance with an online
member

portal
The Canadian Paint and Coatings Association (CPCA) is a non-profit that represents Canada's leading paint and coatings manufacturers and their industry suppliers. Being part of one of the most heavily regulated sectors in Canada's economy, CPCA's mandate and mission are to enhance compliance and mitigate risk in the paint and coatings industry. With a growing number of members, CPCA was finding it difficult to manage and distribute compliance-related information to its members using traditional methods such as email and spreadsheets. By being able to maintain an online database of resources with a custom portal, they've been able to communicate and distribute key information to its staff, organizational representatives, and members in a more timely and systematic manner. The hub has also enabled Canadian businesses to keep track of important issues that are critical to sustaining and growing their business.
Clients:
Simplifying client relationships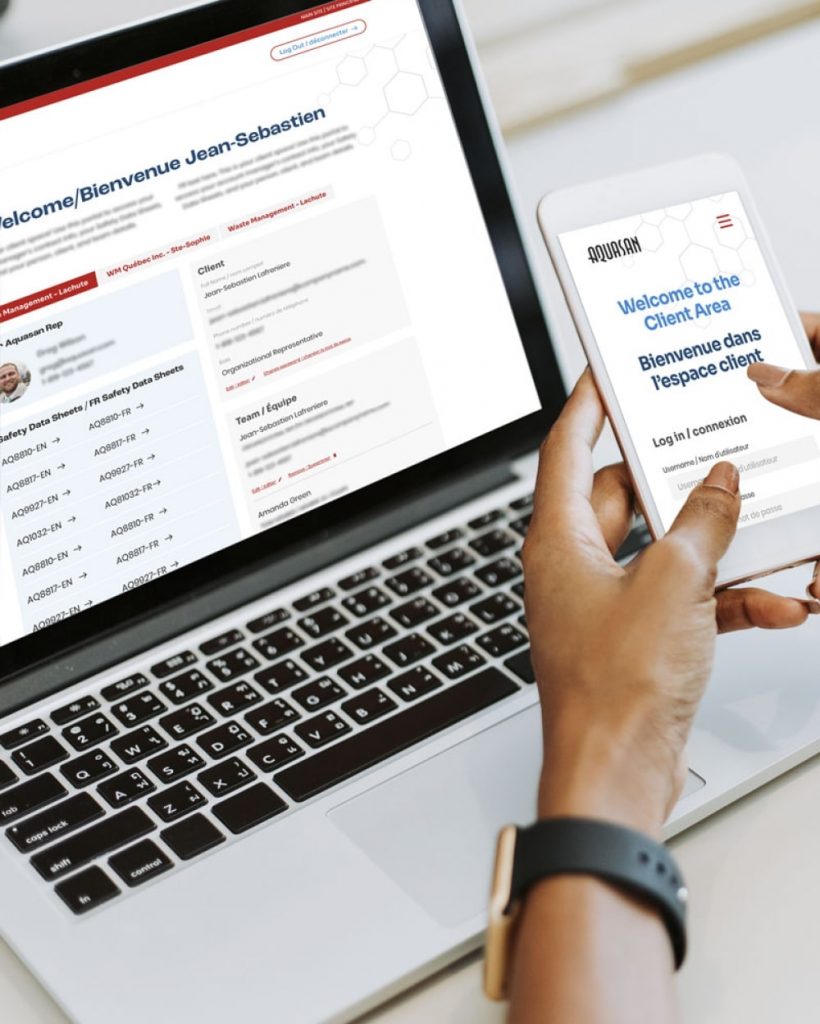 Aquasan: Providing access to product safety information with a
client

portal
Aquasan is a wastewater treatment company with specialists that visit client facilities to carry out a precise and comprehensive analysis of their chemical product needs. They have over 100 products with unique SDS (safety data sheets) that offer information to their clients on how to proceed with the chemicals in a safe and effective manner. With their new client area/portal, clients can now sign in to see their associated company rep, who they can reach out to for questions. They can also see a list of all their products with the associated SDS files.
Focus on your mission and cut out inefficiencies
Receive a custom portal proposal with strategy, pricing, and a detailed project plan!
Meet our client, the National Gallery of Canada
A custom built web app set them free of manual submission and nomination processes
The National Gallery reached out to us in 2022 because they were TIRED of handling their Sobey Art Award the same old way year after year.
USB keys, endless email chains, spreadsheets and manual website updates just weren't working anymore.
With the streamlined processes made possible by a custom web app, NGC was able to significantly reduce the amount of administrative input, time, and tedious tasks required to operate the Award.
The best part? This custom solution will continue to benefit them for years to come!
Do I need a portal or a website?
In a nutshell: Websites are for driving traffic, while portals offer useful features to a limited or specified group of users
You need a website if...
you're creating a public website focused on delivering and managing content.
you need a front facing site that operates separately from an internal site/systems.
you need to draw traffic from a broad audience of anonymous users.
You need a portal if...
you're looking to create specific audience experiences.
you need advanced control over what users see.
you have multiple systems that need to be integrated into one visual design.
you need advanced user management and permissioning features.
Go ahead, dream big. When it comes to custom portals, the possibilities are endless.
Here are just a few ideas to elevate the way you work...
Why use software designed for someone else? Get the exact features you need with a custom solution, like these past clients...
"The transition to a web-based portal has been extremely beneficial for Local 7. It's empowered our members with information they can access at their fingertips on their cellphones. It also minimized our administrative duties given that members can see their hours, safety cards, change or update personal info and even pay dues."
Christine Stenton, Local 7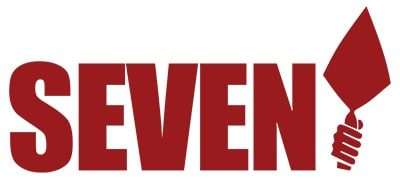 "Our calendar of [movie] screenings was a unique challenge to format in a way that would work on screens of any size while being simple for us to update regularly. U7 created a site with almost everything we wanted, and then followed up to deliver everything else we had forgotten to put on our wish list."
Bruce White, Bytowne Cinema

Is your organization experiencing any of the following painful symptoms?
A custom web solution could be the cure.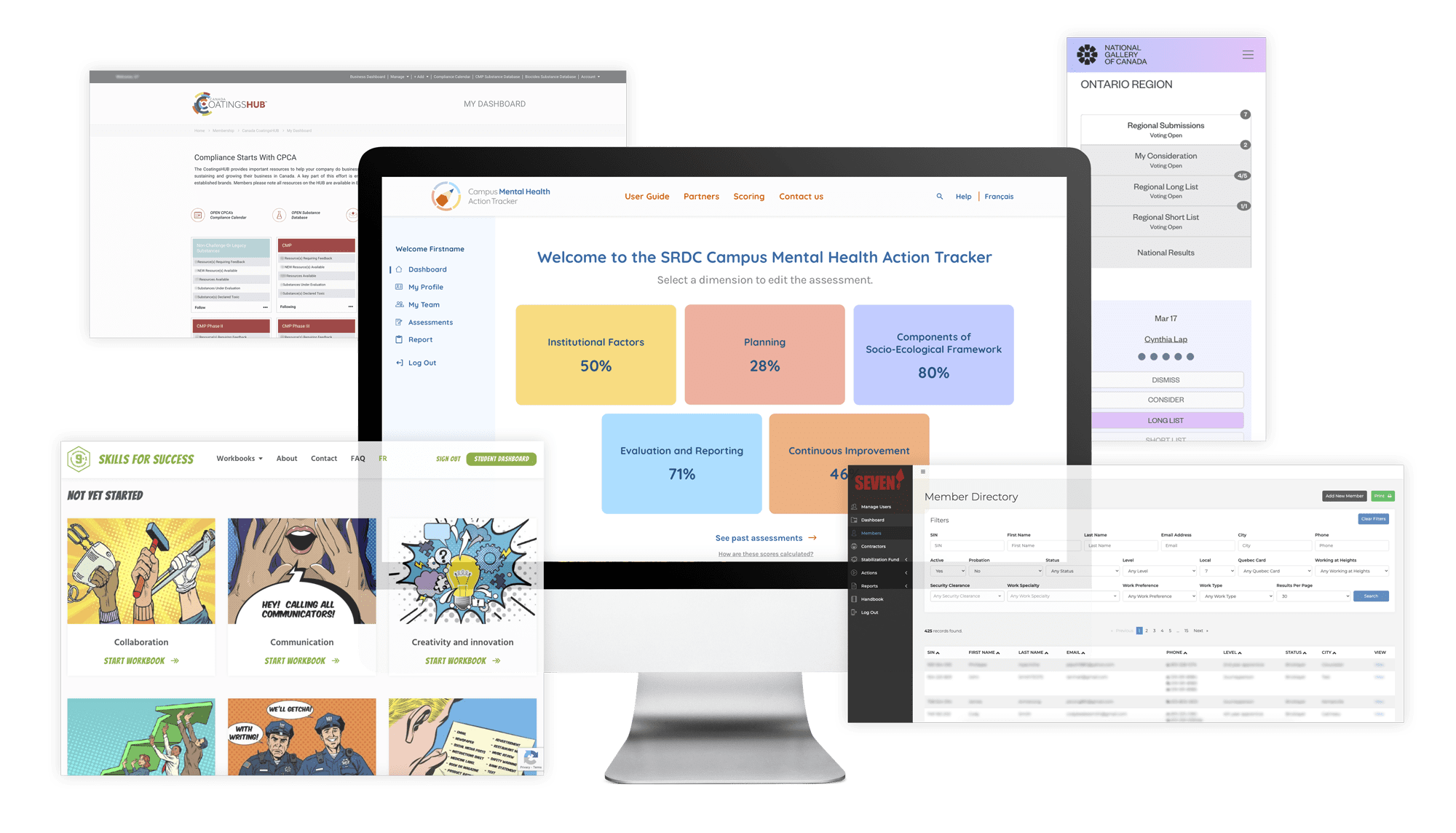 What's included in your process?
While we don't believe in one-size-fits-all solutions, our custom portal and software projects each follow a similar set of steps from our first meeting to the launch day. Here's what you can expect when you work with us!
Discovery and strategy
The discovery and proposal phase normally includes a discovery call and document, a project plan, and a quote! We often require multiple discussions with prospective clients, depending on how complex the project is going to be.
If you're onboard, we'll begin the strategy phase. Together we'll establish your desired brand strategy, user experience (UX) strategy, and the portal/software architecture.
Design and build
This is the part where the visual elements of your custom portal or software project start to come to life! With the help of our in-house graphic designer, our team will begin sourcing content, creating wireframes and mockups (if needed). Once approved, our design team will hand off all the approved mockups and assets to the development team. The developers will set up the infrastructure and tools required to get started on building your portal/software.
Testing and performance tuning
Testing and performance tuning is arguably the most important step of the whole process, because if your portal/software doesn't function properly, it isn't going to deliver the results you need to meet your needs and goals.
As our client, we will ask you to take part in reviewing the dev site (the work in progress) and test it out to see if everything works to your liking. We'll also do some testing of our own which includes design verification, functionality testing, browser compatibility testing, and more.
Go live, training and onboarding
We made it! Your custom portal or software project is now ready to launch. We'll flesh out a deployment plan that is specific to your portal/software's needs and follows all best practices for a secure and reliable experience.
Once live, we'll train you on how to use your new portal/software and onboard any other members of your organization.
Would we work well together?
We're passionate about delivering the best custom solutions to the types of clients who would benefit most from working with us. As an agency, we aim to be as transparent as possible in all aspects of our projects, from quoting to go-live.
A custom portal or software from U7 may NOT be for you if...
You're looking for a quick fix
Your budget is under $15000
You want your project to be finished in 1-2 months
You don't have time to be involved in the process
Your schedule can't fit in weekly or bi-weekly meetings
You aren't open to changing the way things have 'always' been done
We aren't trying to sell EVERYONE on a custom portal – our goal is to work with eager organizations and teams who are READY to transform the way they work, and have time to meet with us to provide feedback and input along the way.
Get a custom proposal
Focus on your mission and cut out inefficiencies! Receive a custom portal proposal with strategy, pricing, and a detailed project plan.
Past clients have asked us...
1
How involved will I have to be?
You and or your team's involvement will be relative to the type and size of the project. The strategy and design phases are very collaborative so that our team can properly understand the goals and align your vision and objectives with our strategic input and direction. At a minimum there's normally a few hours a week of involvement for a few months. After the strategy and design phase is complete, there could be work for your team to do to prepare content.
2
How long will it take to design and build my custom portal/software?
A custom portal project can take anywhere from a few months to over a year to complete in full. Once we get through the discovery and quoting phase, we'll be able to offer a more accurate estimate.
The cost can range from a few thousand to over 100k, depending on how many features are required. Various phases can be scoped to allow for an easier process and quicker turnaround with an initial software that gets upgraded as time goes on.
4
What if I need help once the project is complete?
Absolutely! Our team is here to assist you with answering any questions, offering support and quoting additional phases or features you may want to update or add. We can work with a pay-as-you-go model where we log our actual time spent for smaller requests, or a quoting model for more detailed and scoped-out requests.
5
I'm not sure if a custom portal or software is what I need, can we talk?
We offer free consultations and discovery sessions to discuss your ideas and assess whether custom portals/software is the right solution for you.