Portfolio: Organic Week
Websites

About the client
Canada's National Organic Week is the largest annual celebration of organic food, farming and products across the country. Hundreds of individual events showcase the benefits of organic agriculture and its positive impact on the environment. Organic represents a vibrant alternative food system and an alternative option for clothing, personal care and cleaning products.
Website Rebuild
•     Project management from start to finish that ensured appropriate touch points and meetings
•     CMS technology choice and research suitable to the client's needs
•     UX research that included meetings to discuss the architecture, site navigation, and content structure
•     Wireframes and mockups that provided an exact representation of the direction and ability to pivot when needed
•     Development of pages and post types
•     Rigorous testing and feedback phase

Results achieved
Organic Week now has an improved front-user experience (UX) and design, a significantly improved back-end and administrative experience, and content is delivered in both English and French.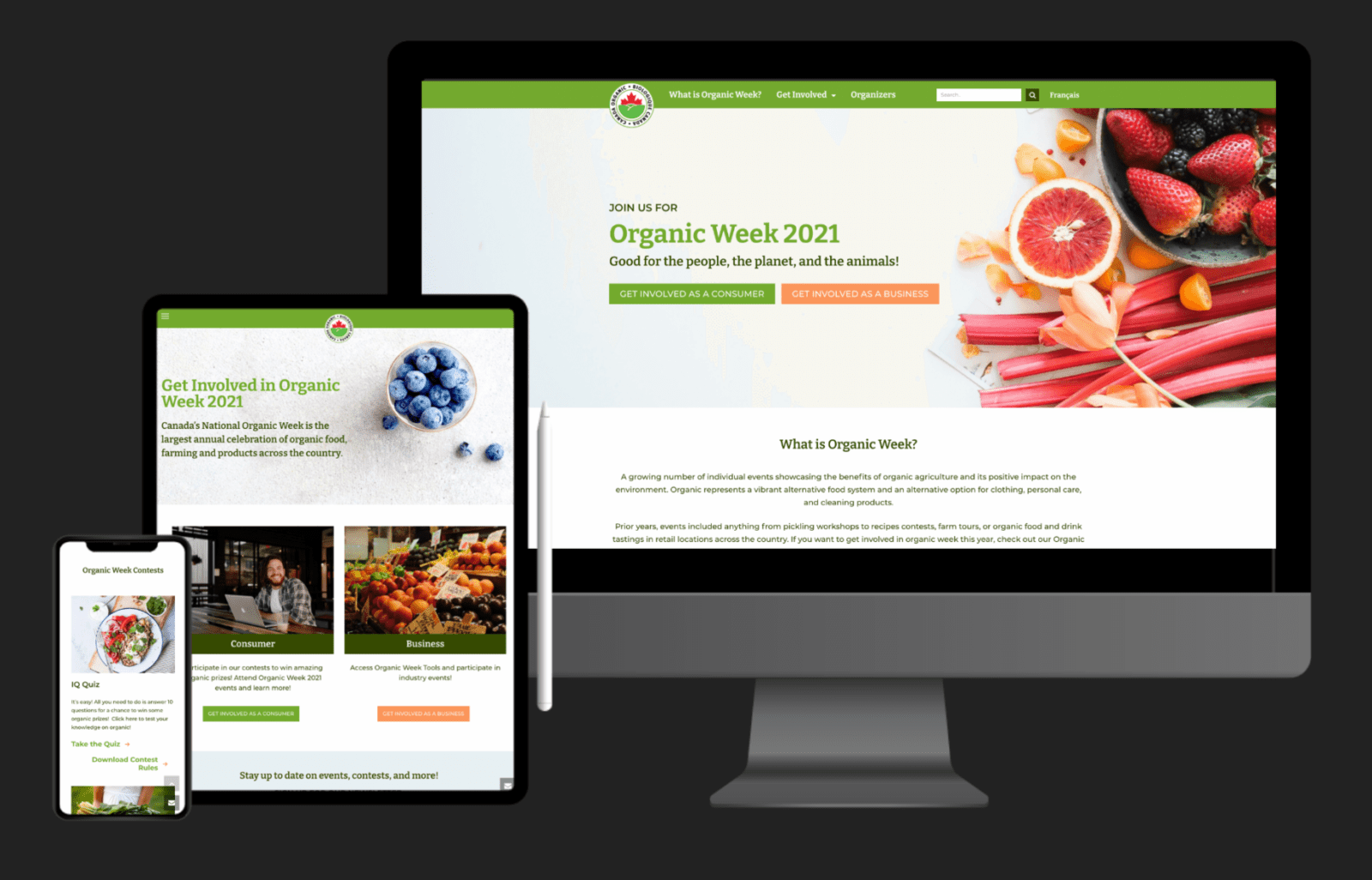 Other projects
U7 Solutions has provided services to hundreds of clients for their website and marketing needs. We have experience working with multiple industries, technologies, and online needs. Have a peak at our different projects to see how our team may be able to assist you with your goals.