We've all done it. We skip out on a movie or beg our partner to change their restaurant choice because the reviews are rotten. We place our confidence in the hands of complete strangers on the Internet, and base our decisions on their trolling skills. Because after all, only people with a burning desire for revenge share their reviews right?
Perhaps you can even recall leaving more negative reviews than positive ones. I mean, as a responsible citizen, it's only polite to let everyone know about that sad excuse of a movie no one should ever watch. It's actually quite rare that people feel the same desire to leave a positive review, and that's why as a business you really have to ask! As the saying goes: If you don't ask, you don't get. Or in this case, you just rack up nasty reviews.
Success of a business relies heavily on word of mouth and we know that much of that is now done online. Websites like Tripadvisor for travelling, Yelp for restaurants & stores, Facebook company pages, and Google My Business Reviews. There are many places where people can leave online reviews, and they're thought to be a more honest representation of a brand than what the company chooses to feature on their own website (which is most likely biased). Utilizing the power of online reviews can therefore help build credibility for your business and strengthen your reputation.
Let's build you that reputation with the 4 steps of asking for online reviews.
1. Choose who to ask for online reviews: pick wisely
Hearing back from your customers is undeniably important for your relationship building and evolution as a business. It's wise to ask your clients for honest feedback so that you can grow as a business and have the chance to salvage any wrongdoings. Sometimes however, it's just not the right fit. Have you ever been so excited to share your favorite flavored chocolate ice cream with a friend, only to find out they don't like chocolate? How. Is. That. Even. Human.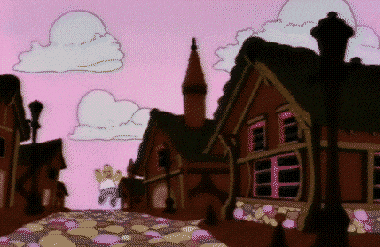 Homer depicts my reaction in a chocolate town very accurately. Given that humans can acquire alien biases such as a dislike for chocolate, you might encounter people who aren't the right fit for your business. Or maybe a mistake was made and the client isn't having any excuse or apology. Either way, I recommend having a two step protocol to identify who you should be asking for online reviews. Of course people have the choice to leave reviews if they choose to, but if YOU ask for it, why would you ask someone who is unhappy to leave a review that can tarnish your reputation? 
Now before you cross all 'difficult' clients from your list, note that some of the best online reviews are ones that demonstrate a set of challenges which were addressed by the company. These types of reviews are honest and can build a strong reputation for good customer service. People understand that errors happen and it's how you deal with those difficult situations that show the character of your business.
Bottom line -> choose wisely, because reviews basically stay there forever.
2. Make the ask: how to propose at the right time
Tying the knot with your client can be difficult to assess. Your online matrimony will be so official and it's kind of a big deal. People have to take a whole minute or more to listen/read your request, click on links and write something nice (hopefully without any typos and weird slang). So when is the right time to propose that they exchange their vows?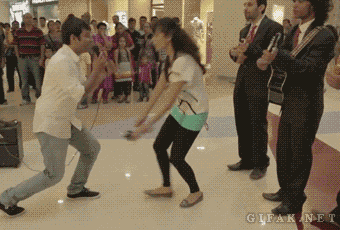 Hopefully your timing can be better than this guy. The timing can depend on the nature of your business and the relationship with your client. You don't want it to be premature, and you also don't want to miss the boat. Asking before you delivered your product or completed a service could be premature. However, there are tricky situations. Let's say you're a residential housing service for University students. Students won't be completing the full service for several months, but after a few weeks could be the best time to ask. For one, they've experienced the service, and you'll be asking before they enter exam period or the Christmas break and get relatively stressed and busy.
Try to ask for a review when a client has experienced enough to leave one but don't wait too long either.

3. Clarifying your needs and wishes
You've identified who to ask, when to ask, and now you need to figure out what you're asking for.
Start by identifying the platforms you use or should be using where clients can leave reviews. It's smart to ask people to leave a review where you cannot post one yourself, and repurpose that review elsewhere. For example, you can request a review on a Google My Business page, Facebook page, Tripadvisor account, LinkedIn profile, or any social media page that applies to your business. From there you can repurpose the review for places where you can add it yourself (website, pamphlet, etc).
If your client has shared feedback with you via email or phone and you took notes, you can remind them of what was said and ask if they would be willing to share it on various platforms. If you happen to have pictures of a product or completed project with the client, you could also share those and encourage them to post pictures, which can help add credibility.
Prepare an email template with hyperlinks to the places you want reviews with instructions on how to leave them if it's complicated, tip: don't underestimate what is complicated for people. Make this whole process as easy and clear as possible. We draft really good templates, if you're interested let us know.
4. Tracking your online reviews
Lastly, depending on how many clients you deal with, it might be important for you to keep track of who you've emailed/called, and whether they've left a review and where. Assume that everybody is as busy as the manager who didn't call you back, even though the resume you dropped off rocked. Since you chose to be proactive and follow up, you ended up getting the interview and nailing it. People are busy, or maybe leaving you a review isn't on the same priority wavelength as binge watching on Netflix. Either way – follow up and track your requests in a spreadsheet of some sort.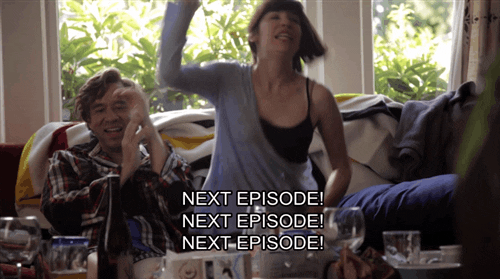 In the end, you'll be really surprised by how many online reviews you can collect in a short amount of time. You just have to ask and choose who, when and what you're asking for. Then remember to keep track and follow up.
Let us know if you're interested in additional support from our marketing team.
---
Enjoy this article? Don't forget to share.