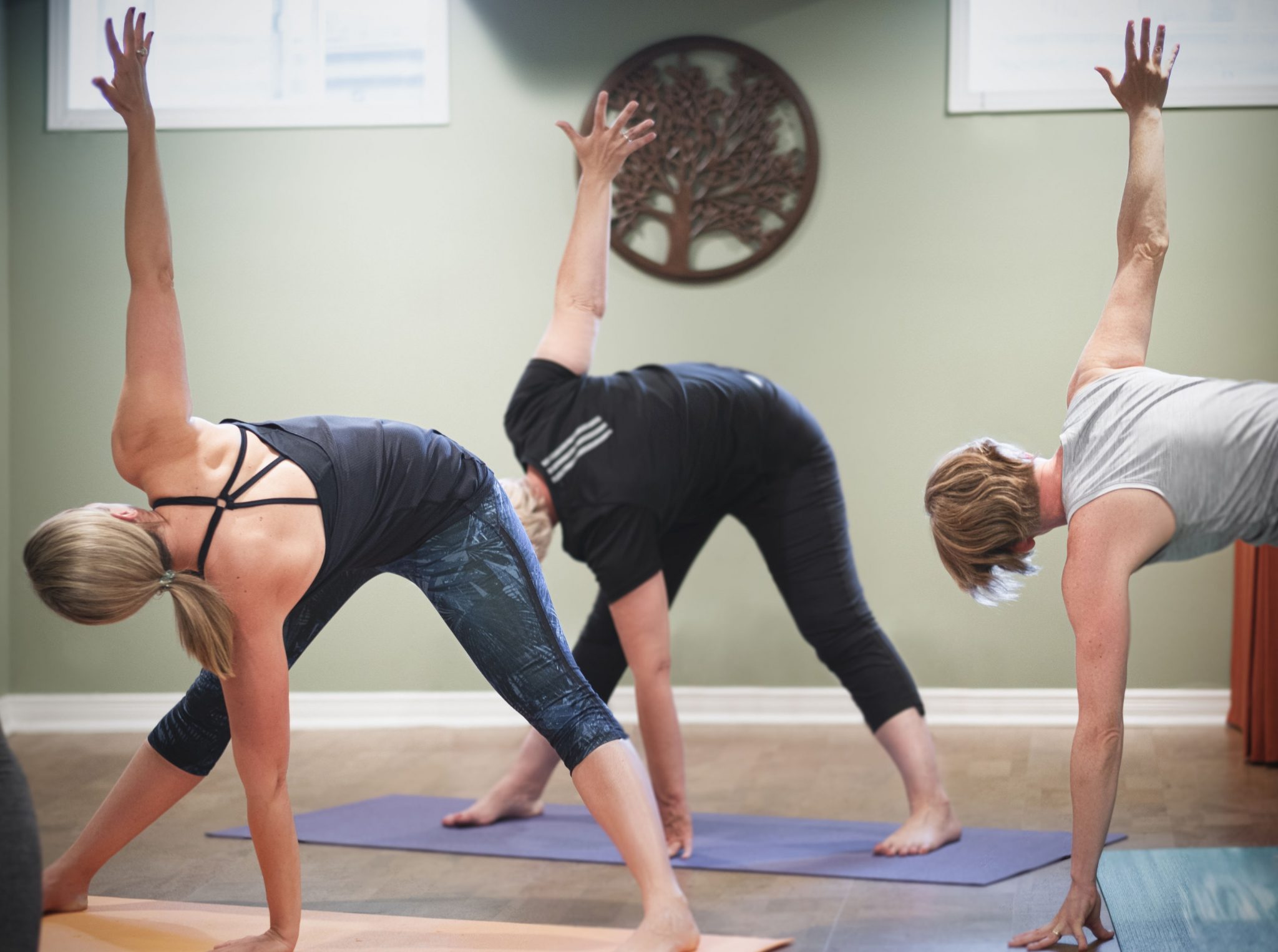 Client
Here & Now is a cozy, unpretentious studio that offers courses in yoga and mindfulness, as well as workshops and special events that help bring participants into the "here and now", such as cooking classes, family board game afternoons and retreats.
Challenge
As Here & Now was preparing for the busy fall season, Heather (the owner) was looking for a modern & bright face-lift. Not only did she want new styling and direction for her WIX website, she also disliked the manual registration and payment setup she had to deal with.
The Approach
We were tasked with the following objectives:
Create wireframes that would re-organize each page of Heather's website
Apply new styling directly to the WIX website to change the colours and fonts
Provide a list of pros & cons for possible registration and payment system integration options
Enable the setup of the systems chosen
Coach Heather on how to make updates herself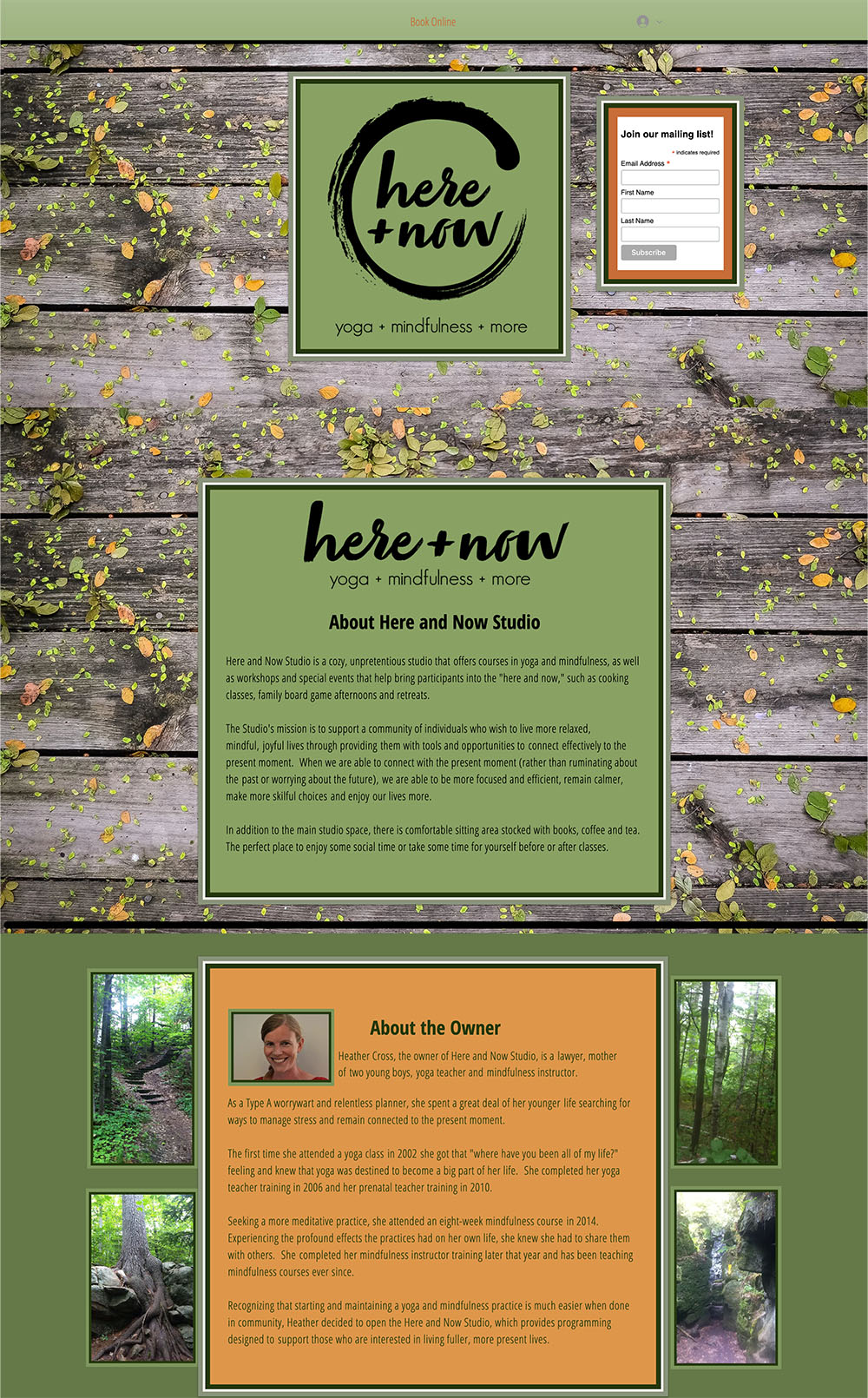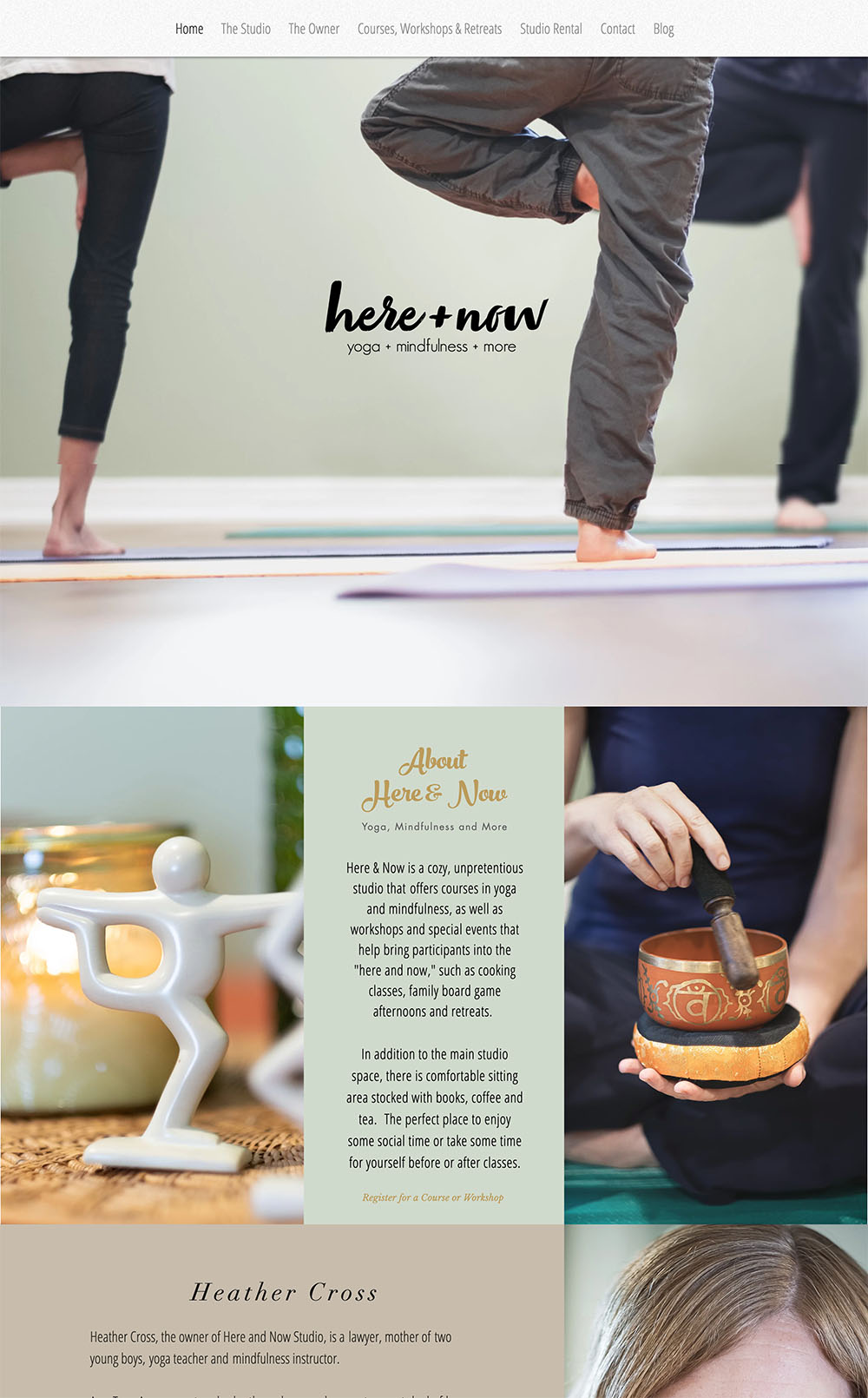 The Results
U7 delivered the wireframes, design application, system implementation and coaching on budget and time. Heather received the base of direction, design orientation, and tools she needed to move forward with further implementation and changes. Now, her website looks peaceful and spacious, as a yoga website should. Plus, Heather is saving herself time and many headaches by having an automated payment system.