If you interact with the digital realm in any capacity, you probably already know why it is absolutely vital to not only have a website but a responsive website, in 2021 (just in case you don't, check out this article).
What many businesses don't realize is that on-point branding also requires having a responsive logo design. 
Think of it this way: if you're going to invest your money, time, and energy into hiring a designer to brand your business, don't you want to make sure that the end result looks amazing no matter how the viewer is seeing it, whether it's on a billboard or a mobile banner ad?
So, what is a responsive logo?
Responsive logos are a "family" or "set" of multiple logo variations that represent the same brand. The concept has steadily risen in popularity over the last decade but is certainly not just a fad.
Responsive logos are scalable and utilize different design elements depending on what size they are viewed at, and what context they are used in. Imagine trying to use a wide horizontal logo as an Instagram avatar – this type of situation is where having more than one version of your logo becomes a necessity. Check out some examples in action here.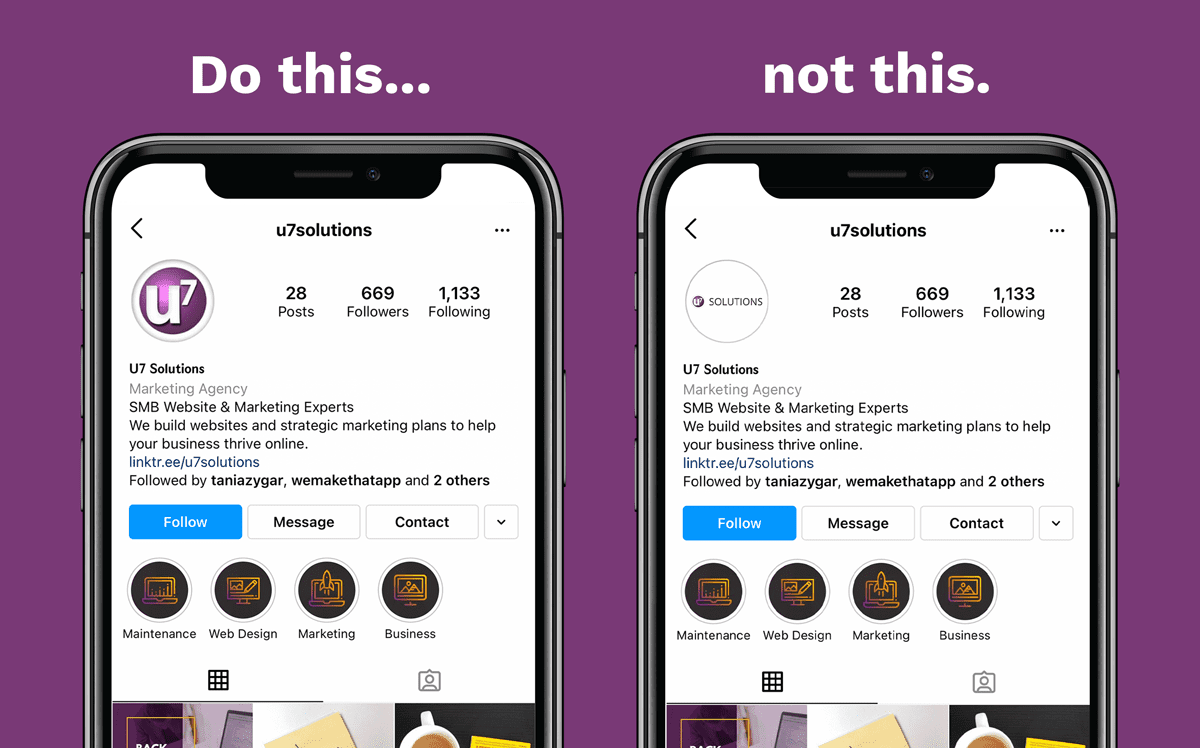 How many logo variations do I need?
There's no simple answer to this question. The truth is, every brand has different needs. However, there are some typical requirements that most companies should consider investing in. Take a look at just a few different variations of the responsive logo work we did for our client: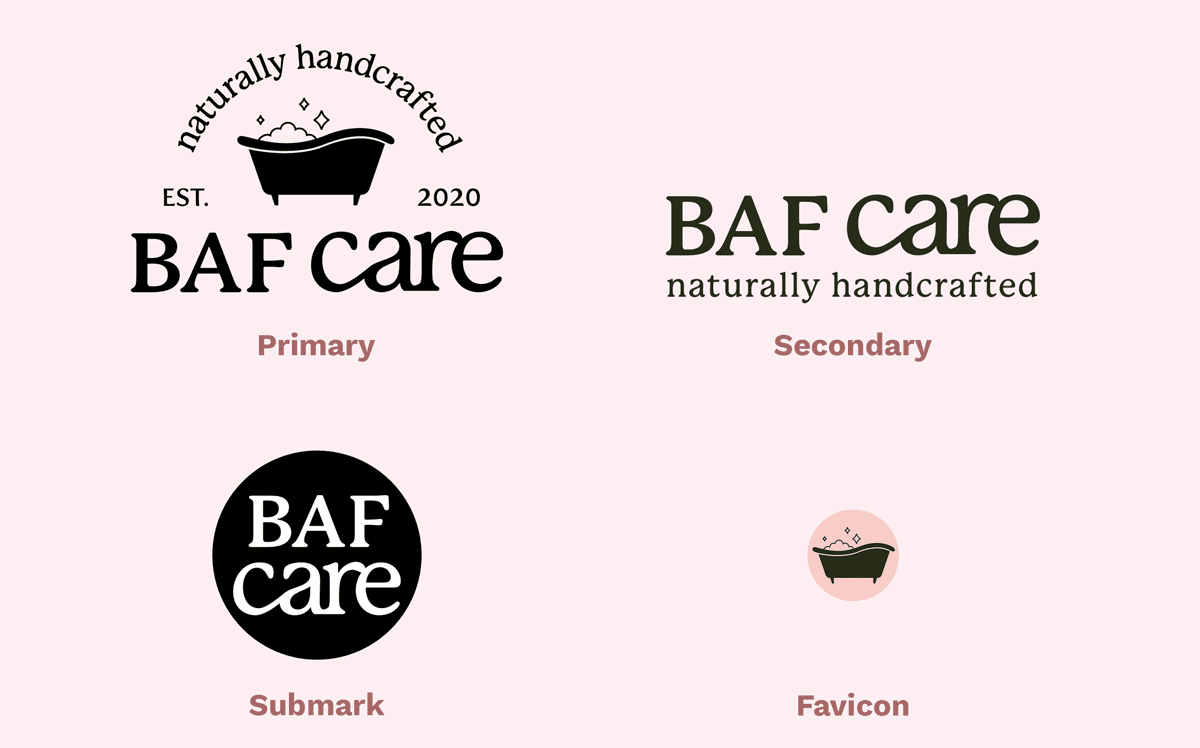 Primary logo:
This is your main logo artwork. This version is normally used in printed collateral like letterheads, business cards, and branded items like packaging or merchandise. 
Secondary logo:
This is typically a more streamlined version of your primary logo that focuses on your company name and loses unnecessary graphic elements. You likely need both a horizontal and vertical version, with and without a tagline (if applicable). The secondary logo is often used for website navigation bars, smaller printed items, or email signatures.
Submark:
This version is designed with small spaces in mind. Think social media icons, stickers, your mobile website navigation – anywhere the previous versions simply would not fit. Submark design elements can vary wildly but may include your brand's initials instead of the full name, or a simplified version of the imagery.
Favicon:
This is your smallest logo iteration – boiled down to one simple graphic, letter, or symbol. It should still be immediately recognizable to your clients, even though it is typically seen at less than 20 pixels wide. You'll find this version in your browser tab when you look at your website.
Remember, nothing we have outlined here is a hard rule: every brand and every scenario will require unique considerations and solutions. Now that you know the basics of responsive logo design, you might be wondering…
How exactly will my business benefit from investing in a responsive logo design?

Position your brand as modern and adaptable.
If the collective marketing world has learned anything in the last 365 days, it's that every business must be able to adapt to the world it hopes to thrive in. When you present your brand with a flexible design that looks fantastic at every screen size, you will differentiate yourself from traditional businesses with non-responsive logos, which can appear outdated. In the same way that customers will quickly turn away from archaic-looking websites, keeping your logo up to modern-day standards will convey confidence and instill trust.
Legibility + flexibility = brand recognition. 
Can you read the words in your logo when it's smaller than an inch? There's no use having a gorgeous, detailed logo if no one can tell what it is on your mobile site (which is how over half your clients are viewing your website, by the way). Brands that use responsive logos will never have this problem because they have a well thought-out design solution for every screen size imaginable. 
Responsive logo design isn't a matter of simply shrinking the various elements of a design. In many cases, the shapes and letters will be customized, reworked, and tested at every size, to ensure legibility. After all, if a customer can't read your logo, there's no way they'll remember you later.
Here's an example from testmo: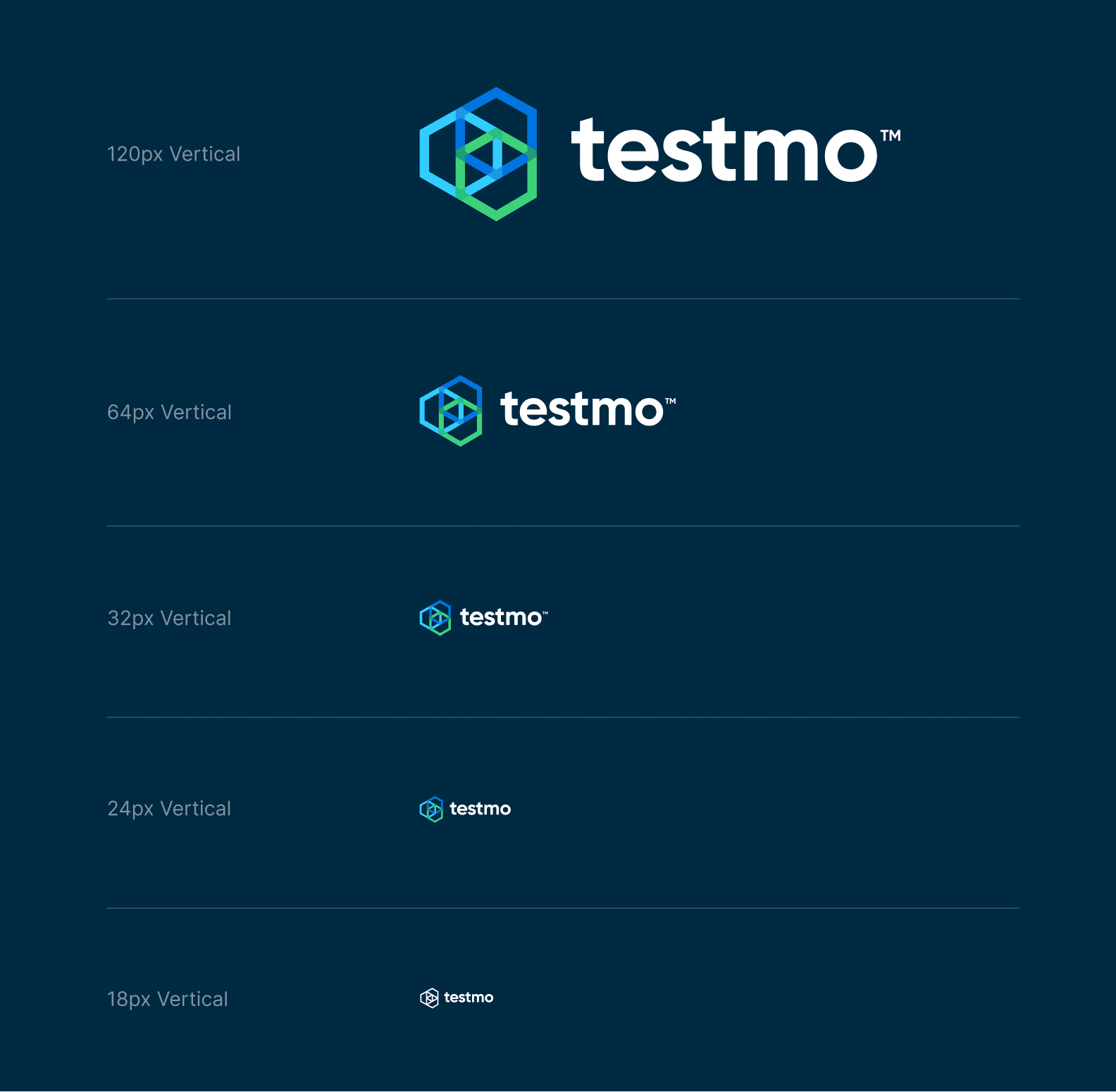 Cut the clutter to maintain clarity and enhance your brand image.
Remember the wise words of Marie Kondo? Decluttering is an important ritual not just for your closet, but for your logo design (and your brand image) as well. Imagine Apple's original logo on the back of an iPhone? Enough said.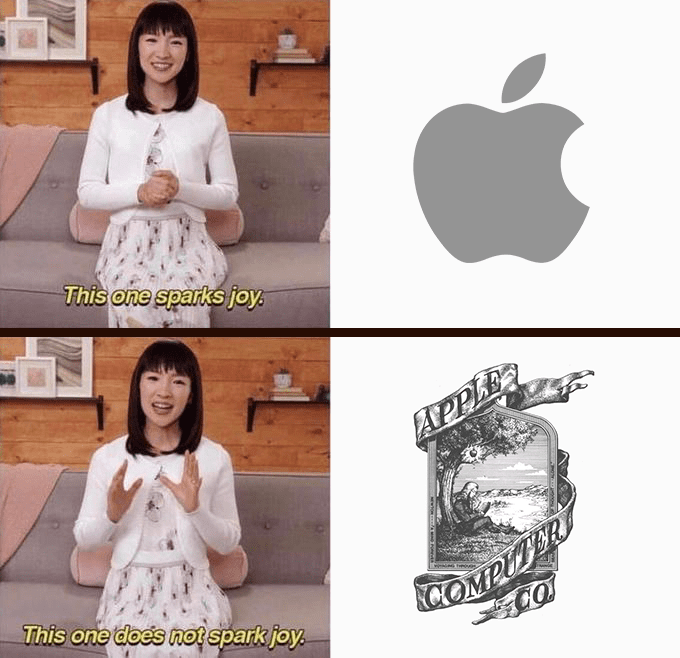 A responsive logo design that uses only the minimal elements at its smallest sizes not only looks better to your customers, but shows them that you are accessible, professional, and have a clear vision of who you are.
Options make your designers' lives easier.
Weren't expecting that one, were you? Hear me out. If you've gotten this far into the article, you clearly understand the value of excellent designs: they benefit your brand image, impact your customers, increase sales, and so much more. You have probably hired professional designers or marketing agencies to help you with past projects. So if you know that outstanding design is a key to your success and growth, why wouldn't you want to set up your designers with all the tools they need to do their best work – including a responsive logo?
Giving designers options will result in better deliverables that take less time for them to create. If that isn't a win-win scenario, I don't know what is.

Most importantly: Responsive logos have longevity. 
As a digital marketing agency, we are always thinking about the future, and we encourage our clients to do so as well. Responsive logos are designed to be future-proof; you won't have to worry about running into a scenario where your wordmark isn't legible or your icon doesn't work, because they will have been created with flexibility in mind. You might not need business cards, packaging, or an app icon right now… but if you ever do, you'll have a brand that's ready to adapt.
Is it time for a responsive logo design?
At the end of the day, it's important to consider how design standards evolve and the ways in which your brand may or may not be getting left behind. Here are some clues that your logo might be in need of a responsive intervention (no judgments):
You can't read the name of the brand if the logo is shrunk, but you also don't have an alternate design to use in those scenarios

The logo includes a complex illustration with many small details

It contains typefaces that are hard to read, even when printed

You don't have a horizontal version of your logo for your website header

You don't have a favicon design

You don't have a submark or condensed version for your social media profile pictures

It's in a .docx file

Your nephew designed it for free while he was a student (in 2011)
If one or more of those points apply to you (even the silly ones), it might be time to think about refreshing your logo. 
Are you feeling ready to talk about improving your branding, your website, or anything else design-related with our team of experts? Explore how U7 SOLUTIONS can help with your digital marketing needs or get started today with a free consultation.
---
Enjoy this article? Don't forget to share.